The Eliot Hotel Meeting Spaces in Boston
Spaces for Corporate Events, Board Meetings, Private Dinners and Celebrations
Centrally located in Boston's Back Bay neighborhood, the charming and intimate Eliot Hotel on Commonwealth Avenue is the perfect location for corporate events, board meetings, private dinners and celebrations.
Our experienced event planners and catering team are dedicated to the pursuit of perfection, ensuring that your special event in Boston will be one to remember. Our boutique property features 1,422 square feet of meeting space, along with customized catering cuisine provided by award-wining Chef Ken Oringer and UNI restaurant.
Planning a larger event? We would be delighted to connect you to the talented team at the Harvard Club next door, and we always offer discount rates for groups staying at The Eliot, no matter where your event may be. For more information about hosting your event at The Eliot Hotel, please contact our Sales Office for assistance: 617.267.1607.
Slideshow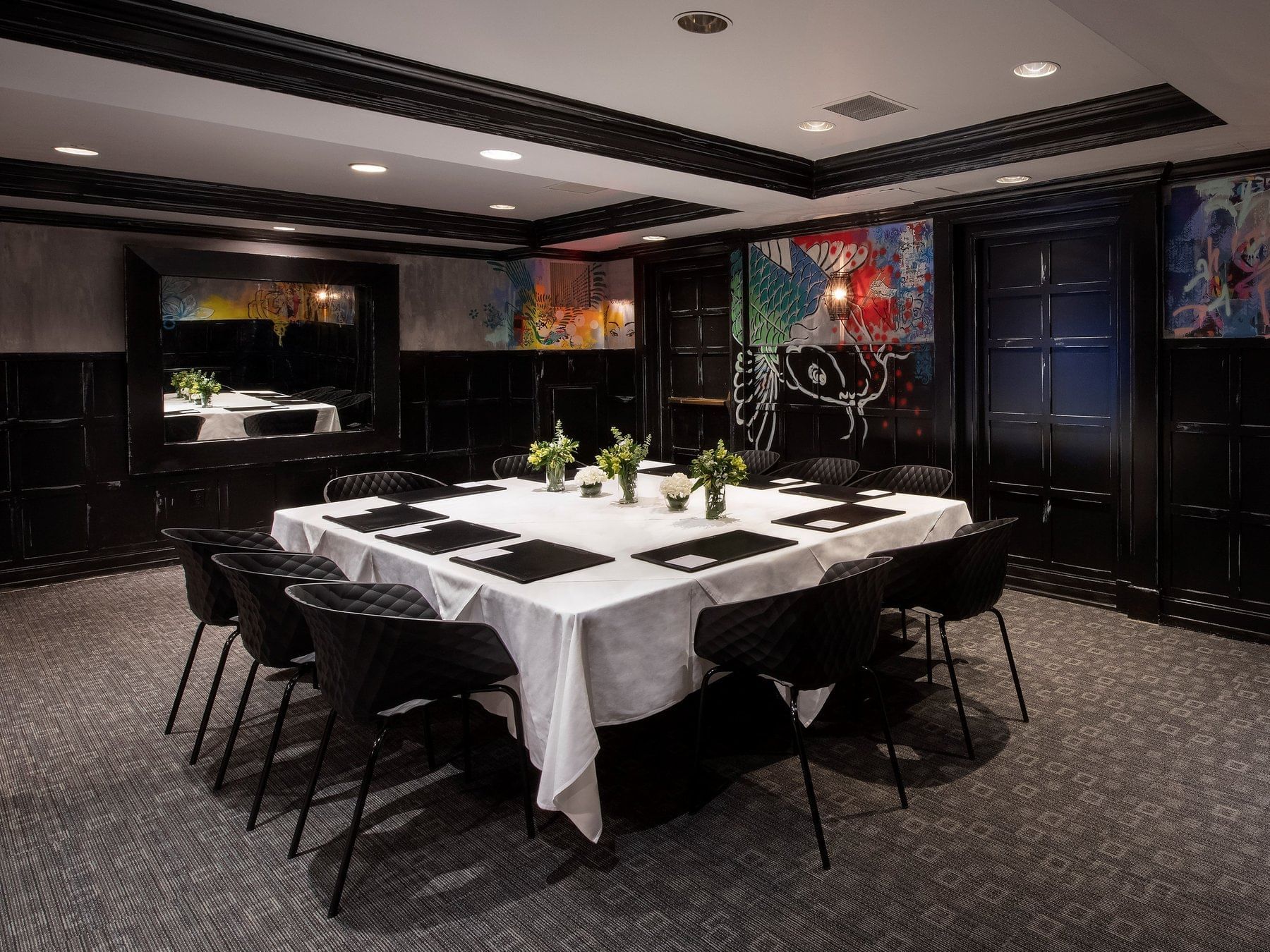 The Charles Eliot Room
Serviced by our award-winning UNI restaurant, the Charles Eliot Room has a cozy working fireplace and space for up to 40 guests.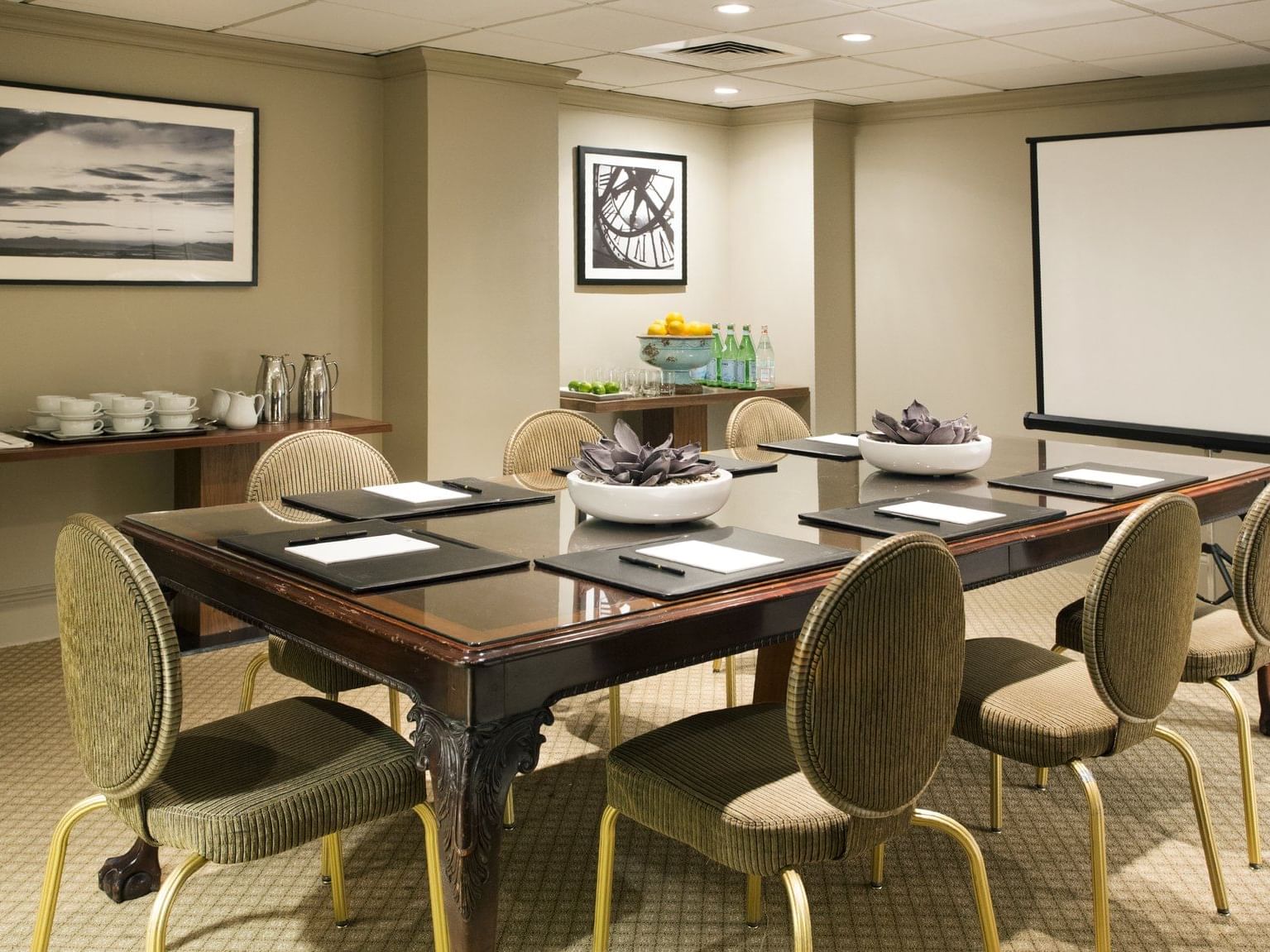 The Commonwealth Boardroom
For smaller events, the 288-square-foot Commonwealth Room offers an intimate setting that's ideal for corporate meetings and small dinner parties of up to 10 people.