Our Back Bay Boston Restaurant
Enjoy Chef Ken Oringer's UNI in The Eliot Hotel
When foodies travel to Boston, they know to stay at The Eliot Hotel in Back Bay, where one of New England's best restaurants awaits. Dining at UNI restaurant is an unforgettable experience distinguished by exquisite service and critically acclaimed cuisine. Under the direction of celebrity chef Ken Oringer – winner of the James Beard Award and the Food Channel's Iron Chef Competition – UNI was named the #1 Restaurant in Boston by Boston Magazine. UNI has also been named among the "Best Restaurants in America" by Zagat.
UNI is currently open for dinner every day.
Don't feel like leaving your guestroom? Enjoy our award-winning dining in the comfort of your room or suite with room service.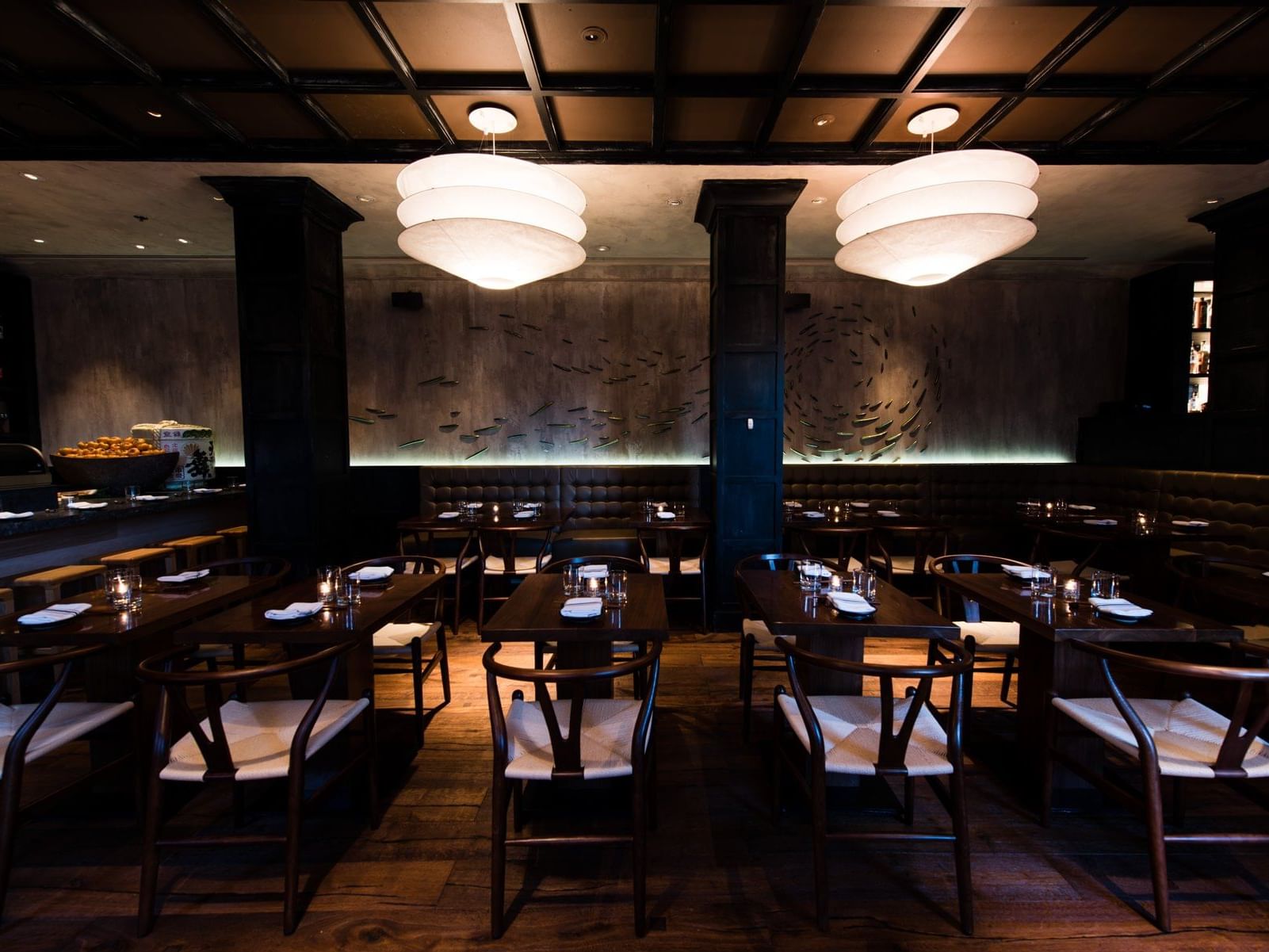 UNI is a lively, contemporary izakaya located in The Eliot Hotel on Commonwealth Avenue, helmed by Chef Ken Oringer.
Read more
About Chef Ken Oringer
Decades of experience have made UNI's Executive Chef, Ken Oringer, into a culinary master. Oringer has worked in many of the country's top restaurant kitchens, including New York's River Café, Providence's Al Forno, Boston's Le Marquis de Lafayette (under Chef Jean Georges Vongerichten), New York's Terra, San Francisco's Silks and Hingham's Tosca. In 1998, 1999, 2000 and 2001, Chef Oringer was nominated "Best Chef: Northeast" at the James Beard Awards – ultimately winning the coveted award in 2001. Awards and accolades have continued to be showered upon Chef Oringer, who is also a past winner of the Food Channel's Iron Chef Competition.

Celebrate a special occasion with a private or semi-private event in UNI
With a 14-person communal table, private rooms and an option for a full restaurant buyout, we offer an array of solutions for hosting memorable events at one of the best sushi restaurants in Boston! For more information on our restaurant, please contact UNI at info@uni-boston.com.